What do you get with a wire hanger and a 2x4x4?? A fabulous little block that holds your pictures ofcourse! I posted a few projects using these blocks because when I got them I got about 20! So here are a couple more block projects I have completed.
I first spray painted the blocks champagne and then simply Mod Podged the front of the block and added my pre-cut paper. I also sanded the edged to get the aged look. I used my drill to add a hole for the hanger on the top of the block and I used wire cutters to cut a hanger down to 4 in pieces and twisted with some needle nose pliers. Did I ever tell you I cannot stand wire hangers?? Yup. Another Mommy Dearest over here! LOL....not really but still :) I made a total of 3 blocks with the center one saying, "Life is Good".
The other little project is my LUCK blocks. I don't have a vinyl cutter so I am left coming up with ways to spell out words in my crafts. The best solution I have found is Chipboard letters. They may not be the color you want them to be but a little paint does a project good! The cool part about these letters is they come in a little square that you push them out of which can also be used. It also gives your project a 3-D feel to it. Well I can just show you...
Don't mind the nasty flash in this picture! El natural pics below :)
Now does it make sense? LOL. For this project I painted the letters white. With these blocks I pre-treated the wood with a light stain and acrylic sealer and then after many many many hours of drying I used paint chips (yes folks....again) on the letters L and C as the background. Then Mod Podged the scrap paper for the U and K. A little sanding here and there and there you have it!
A little bow on top and we have LUCK blocks! Now on to
your
opinion....
Sharing With: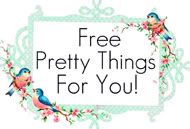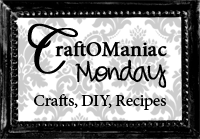 http://tatertotsandjello.blogspot.com/2011/02/weekend-wrap-up-party-and-twig-creative.html